"Conversations in Forest History"
Join FHS Historian Jamie Lewis as he engages in Conversations in Forest History with leading experts as they apply their historical knowledge to current topics. Each conversation opens with a short presentation before Jamie and his guest take questions from the audience. Topics include the legend of Theodore Roosevelt banning Christmas trees from the White House, the decline of the majestic American hemlocks and beech trees, the life and legacy of landscape architect Frederick Law Olmsted, and the challenges of heir property rights and Black forestland ownership.
Videos of all presentations are available on the FHS YouTube Channel or the FHS Vimeo Channel. Funding for this series is provided by the Lynn W. Day Endowment.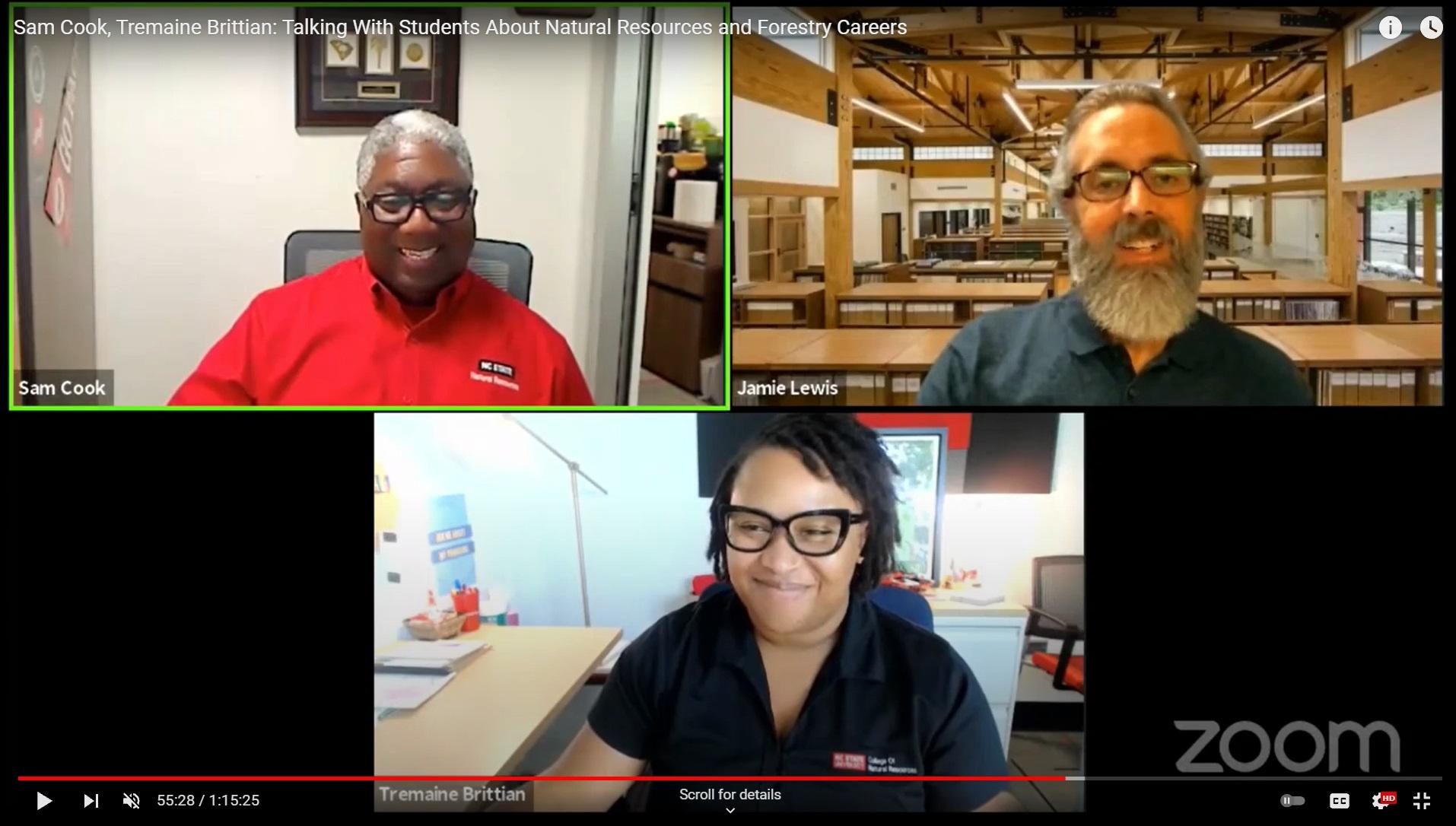 December 15, 2021
"The Legend of Theodore Roosevelt Banning Christmas Trees from the White House"
with FHS Historian Jamie Lewis
January 18, 2022
"Twilight of the Hemlocks and Beeches"
with award-winning photographer and author Tim Palmer
February 14, 2022
"Frederick Law Olmsted: Bringing Nature to the City"
with filmmaker Lawrence Cotton
March 18, 2022
"Multigenerational Land Ownership and Heirs Property: A Primer"
with forester Sam Cook and American Forest Foundation's Mavis Gragg
Unprecedented Seasons
This series addressed the biggest issues of 2020 and 2021: racial inequality and social justice, social isolation and distancing, and climate change—often using the lens of environmental history, biography and memoir to do so.
Nontimber Forest Products & Bioeconomy
Experts discuss how the bioeconomy can reduce environmental impacts of economic growth by forest management that promotes sustainable harvests and production of non-timber forest products such as food and medicine.