"Conversations in Forest History"

Join FHS Historian Jamie Lewis as he engages in Conversations in Forest History with leading historians, artists, researchers, policy makers, and newsmakers as they apply their historical knowledge to current topics. Each conversation opens with a short presentation before Jamie and his guest take questions from the audience. Topics include the decline of the majestic American hemlocks and beech trees, the an introduction to forest carbon markets and to ESG, a history of the US Forest Service district ranger in popular culture, and the challenges of heir property rights and Black forestland ownership.
Videos of all presentations are available on the FHS YouTube Channel or the FHS Vimeo Channel.
Oct. 11, 2023
1-2 pm ET
Register

HERE

"TIMOs: The History and Future of Timberland Investing" with Tracy Buran Evens

The history of timberland investment management organizations (TIMOs) begins in the 1980s and can be divided into distinct eras representing significant changes. To understand how the TIMO industry has grown and invested capital over the past forty years, institutional investor objectives and preferences for committing capital must also be understood. Join Tracy Buran Evens for a history of these events and what we might expect in the future for timberland investing.

Tracy Buran Evens is a Principal of TimberLink LLC, an independent advisory firm strictly serving institutional investors. Tracy began her career in 1989 with a pioneer TIMO and has been advising investors with TimberLink for 20 years. Her experiences over the history of the industry offer a unique perspective into how and why capital has been invested.
 Watch Previous Webinars
Sept. 2023

Watch the video HERE

"Cellulose: Meet the Versatile Forest-based Polymer" with Beth Cormier

Cellulose is the most abundant polymer on earth. Used in paper products, textiles, consumables, and pharmaceuticals, it's central to our daily lives. This presentation by Beth Cormier covered the many applications of forest-based cellulose in everyday products—some known, some not so known. Join us on a journey from paper and paper-based packaging to wood pulps for innovative composites and textiles and then finally from forest into high fashion.

Beth Cormier is Vice President of Research, Development, and Sustainability for Sappi North America. She has more than 35 years industry experience across several disciplines, including product development, manufacturing, and marketing. Beth serves on the board of the UMaine Pulp and Paper Foundation as well as the Bio-renewable Development Consortium.

 June 2023

Watch the video
HERE

Becoming "Treewise and Sequoical": John Muir and the Giant Sequoia

Naturalist John Muir had just turned thirty when he first arrived in California in 1868 in part to see the Giant Sequoias. Throughout the rest of his life, Muir's focus on the species changed and those changes matched his pursuits in life. At first, he reveled among the groves like the young man that broke away from the factories to "study the inventions of God." Then he studied the trees scientifically as he had studied the glaciers of the Sierra. Lastly, he worked tirelessly to preserve them as he helped to establish national parks and tried to prevent the flooding of Hetch Hetchy Valley. Join Mike Wurtz of the University of the Pacific as he discusses how Giant Sequoias changed John Muir and how John Muir's thinking changed about the tree species.

Mike Wurtz is Head of the University of the Pacific Libraries' Holt-Atherton Special Collections and Archives—home of the largest collection of John Muir material in the world. An archivist and historian by trade, he is also the author of John Muir's Grand Yosemite: Musings and Sketches, which geolocates 25 sites in Yosemite from which Muir made his drawings.

June 2023

Watch the video
HERE

"Lucette!" – Transforming Paul Bunyan from Indiscriminate Logger to Caring Forester

The Paul Bunyan myth has been woven through the history of US and Canadian forests, supporting a pride in unlimited logging. Marybeth Lorbiecki, having written a biographies of Aldo Leopold (one for adults and one for children), decided that North America needed a fresh cultural story that integrates a Leopoldian and Native American–influenced ethic. So, in 2007, Lorbiecki created the picture book Paul Bunyan's Sweetheart, which puts a new twist on the tale of Paul's courtship of Lucette Diana Kensack. Lorbiecki is transforming this story into a new musical: "Lucette! A Lively Tale of Lumberjacks, Trees & Paul Bunyan." She's integrated a strong female lead and friends, immigrants, and wildlife to better reflect the Northwood's real history. Join us for a discussion about the message, the musical, and how we talk about the land by using well-known figures both real and mythical in general.

Marybeth Lorbiecki is the author of the award-winning biography A Fierce Green Fire: Aldo Leopold's Life and Legacy. She is an adjunct writing and literature professor at the University of Wisconsin–River Falls and author of adult nonfiction and children's books.

May 2023

Watch the video
HERE

"Firebreak: How the Maine-New Brunswick Border Defined the 1825 Miramichi Fire" with Alan MacEachern

On 7 October 1825, the Miramichi region of New Brunswick experienced one of the largest forest fires in recorded history while, next door, Maine suffered the most extensive fire in its history. The fires burned in the same environmental and climatic conditions, of course – and may well have been connected. Alan MacEachern will describe reconstructing the fire's history, and discuss how the international border served as a cultural firebreak, diminishing its fame in both the United States and Canada.

Alan MacEachern teaches History at the University of Western Ontario. He was the founder of NiCHE: Network in Canadian History & Environment, and has written extensively on environmental history, most recently The Miramichi Fire: A History (McGill-Queen's University Press, 2020). 

April 2023

Watch the video
HERE

Download the slidedeck
HERE

"Understanding ESG and the Forest Sector" with Jason Metnick

In less than 20 years, the ESG (environmental, social, and governance) movement has grown into a global phenomenon representing more than $30 trillion in assets under management. ESG ratings aim to measure a company's long-term management of financially relevant ESG risks and opportunities. However, controversies (and confusion) emerge when different companies post ESG ratings and how relevant those ratings are to informing sustainable investing. This can leave investors, company leadership, and government regulators challenged to understand the real meaning of ESG and how it may relate to the forest-based supply chain. Jason Metnick spoke about the ESG topics that are driving innovation and mitigating risk in the forest sector.

Jason Metnick is Senior Vice President, Customer Affairs, with Sustainable Forestry Initiative, Inc. Jason has worked at SFI since 2001 and leads the standards pillar at SFI, with a focus on elevating the SFI standards as a proof point for sustainable forestry and responsible purchasing.

March 2023

Watch the video HERE

"The History of the 'Two-Fisted Ranger': From Myth to Reality" with Rachel D. Kline

Depending on who you ask, the mythical US Forest Service ranger may be either a superhero or supervillain—a forester who is either the moral and knowledgeable face of conservation or the embodiment of an overbearing federal government. In reality, some of those rangers are District Rangers—midlevel managers who are responsible for a large geographic area and all US Forest Service employees in it, and for enforcing agency rules and policies that try to balance the ecological needs of the land they manage with the demands of a diverse public. What has historically been the role of the district ranger, and who is the district ranger of today? Join historian Rachel Kline as she explores the history, myth, and reality of the Forest Service district ranger—and what all this may mean for the agency in the era of ecosystem services management and climate change.

Rachel Kline is a supervisory historian for the USDA Forest Service who holds a PhD from the University of New Hampshire. Rachel previously presented on how we can rethink our land ethic narratives by listening to what women have been saying about it since the mid-1800s.

Feb. 2023

Watch the video HERE

"Conserving American Forests With Carbon Revenues" with Sarah Ford and Jessica Bakowski of Forest Carbon Works

Do you have a basic understanding of forest carbon markets (or attended our "Introduction to" webinar in January, linked below) and are ready to learn how carbon revenues could help conserve American forests? In "Conserving American Forests With Carbon Revenues," you'll learn about forest conservation, climate mitigation, and legacy building, and then about carbon program options for U.S. landowners, no matter how large your property is.

Jan. 2023

Watch the video HERE

"An Introduction to Forest Carbon Markets" with Sarah Ford and Jessica Bakowski of Forest Carbon Works

In "An Introduction to Forest Carbon Markets," you'll learn the history of carbon markets in general and forest markets in particular, including about the Chicago Climate Exchange, Cap and Trade, and voluntary markets, before being introduced to today's U.S. carbon markets for forest landowners.

Dec. 2022

Watch the video HERE

"Finding Their Roots: Exploring the Childhood Landscapes of Our Conservation Giants" with Jeffrey Ryan

Many of us have come to know those most responsible for America's public lands through their well-documented accomplishments and writings. But what led people like Aldo Leopold, Benton MacKaye, Ernest Oberholtzer, and Howard Zahniser to become advocates for our parks, forests, and wilderness areas? While researching his latest book, author Jeffrey Ryan visited the birthplaces and other critical landscapes of these and other early conservationists to better understand how "nature" shaped their lives and careers. Ryan will share images from his travels as well as quotes from the subjects themselves about how their early connections with nature helped set them on the path to becoming fervent defenders of our parks, forests, and wilderness areas.

Maine-based author, historian, and speaker Jeffrey Ryan is the author of This Land Was Saved for You and Me, which traces the 150-year history of the development and management of America's public parks, national forests, and wilderness areas.

Oct. 2022

Watch the video HERE

"'Robin Hood was just taking care of his own': Timber Poaching from California to British Columbia" with Lyndsie Bourgon

Timber theft exists because there is a strong market for poached old-growth timber and redwood burls, which enter our homes in the form of firewood, furniture, and building materials. But while poaching contributes to a lucrative trade, it's also an ancient crime that's deeply rooted in the identity of those that live and work in forests. Many contemporary poachers see their actions as following in a long line of protest, and also as a response to conservation plans that contributed to rural poverty. In her new book Tree Thieves: Crime and Survival in North America's Woods, Lyndsie Bourgon explores the social and economic drivers behind timber poaching in the Pacific Northwest.

Lyndsie Bourgon is an author, oral historian, and 2018 National Geographic Explorer. Her book is Tree Thieves: Crime and Survival in North America's Woods.

Sept. 2022

Watch the video HERE

"A Sedimental Journey: Tracking Historic Dirt Downstream" with Chris Bolgiano

Through archival and contemporary photos, historian Chris Bolgiano explored how the misuse of forests across the eastern U.S. over more than four centuries still impacts watersheds today. Legacy Sediments, as the results of historic erosion are officially called, have only recently been recognized as a major problem not only for the Chesapeake Bay, the largest estuary in the U.S., but also for other bays along the Atlantic coast. To understand why requires a map of long-gone water mills, a lidar-equipped drone, and a revolutionary new understanding of streams that look "natural" but definitely are not. These and other tools inform Chris's research and presentation.

Nature writer and environmental historian Chris Bolgiano has written or edited six books, as well as travel and nature articles for many publications. Chris is Professor Emerita at James Madison University in Virginia, where she spent 25 years documenting local history while serving as a university librarian.

June 2022

Watch the video HERE

"Drawing From Forest History: How One Artist Uses Forest History As Source Material" with Shing Yin Khor

Shing Yin Khor's National Book Award finalist graphic novel, The Legend of Auntie Po, follows a 12-year-old Chinese American camp cook as she tells Paul Bunyan stories (reinvented as an elderly Chinese matriarch named Auntie Po) in a Sierra Nevada logging camp. Join Shing Yin to talk about making graphic novels, adapting W. B. Laughead's Paul Bunyan drawings and stories, integrating forest history research into historical fiction, and telling stories about Chinese-American contributions to forest history.

Shing Yin Khor is a Malaysian-American cartoonist and experience designer making stories about immigrants trying to find a home in nostalgic Americana. Shing's middle-grade historical fiction graphic novel The Legend of Auntie Po is a National Book Award finalist and Eisner Award nominee, and their graphic novel about driving that famous highway, The American Dream? A Journey on Route 66, was one of NPR's best books of 2019. Learn more about this celebrated artist and writer at their website.

June 2022

Watch the video HERE

"Driven Wild: Foresters, Automobiles, and the Founding of the Wilderness Society" with Paul Sutter

The founding of the Wilderness Society in 1935 marked the beginning of organized wilderness advocacy in the United States, a movement that culminated in the passage of the Wilderness Act of 1964 and the creation of a national system of wilderness areas. Conventional wisdom had long been that wilderness advocacy was hostile to the utilitarian conservation of federal foresters, who believed that the national forests should be developed for their timber and other resources, and yet four of the eight founders of the Wilderness Society were trained foresters who valued both wilderness protection and sustained yield forestry. How are we to make sense of this apparent paradox? To find out, historian Paul Sutter, author of Driven Wild: How the Fight against Automobiles Launched the Modern Wilderness Movement, revisits this classic history of modern wilderness advocacy twenty years after its publication.

Paul is also author of Let Us Now Praise Famous Gullies: Providence Canyon and the Soils of the South (2015), and he is the co-author or co-editor of three other books on the environmental history of the American South. He is also the series editor for Weyerhaeuser Environmental Books, published by the University of Washington Press.

May 2022

Watch the video HERE

"What Did She Say? Recovering Women's Voices To Our Land Ethic Narratives" with Rachel Kline

For more than half a century, historians have told us that the first calls for forest preservation and an ecological and moral approach to land management were made in Henry D. Thoreau's Walden (1854), George Perkins Marsh's Man and Nature (1864), and Aldo Leopold's "Land Ethic" essay in 1949. But a century before Leopold published his essay, Susan Fenimore Cooper made the same arguments in her book Rural Hours. She began an ongoing pattern of women initiating calls for including ethical and cultural aspects of environmental management—two cornerstones of forest management today—which would be overlooked until men repeated them. How do we recover the voice of Cooper and so many other women to tell a more comprehensive history of creating a land ethic? Join historian Rachel Kline to discuss how we can rethink our land ethic narratives by listening to what women have been saying all along.

Rachel Kline is a historian with the U.S. Forest Service and holds a PhD from University of New Hampshire.

April 2022

Watch the video HERE

"Optimism in a Time of Environmental Doom and Gloom: A Conversation with leaders of the Global Earth Optimism Movement" with Ruth Anna Stolk and Nancy Knowlton

On Earth Day 2017, Ruth Anna Stolk and Dr. Nancy Knowlton co-led an international team that introduced Earth Optimism Alliance to the world. Their goal was to collect and amplify stories of what's working in conservation across disciplines and geography to improve the environmental situation and conversation. In this webinar they talked about how some of the exemplar projects they have featured from multiple countries have coped with setbacks like a global pandemic and social justice, and then retrenchment through creative approaches to solving problems. They shared examples of success stories, and also how optimism-related efforts are sprouting across individual organizations and groups. They offered examples and thoughts about how such efforts serve as a counterweight to the cumulative bombardment of negative messaging all around us—particularly the next generation of conservationists.

Ruth Anna Stolk is Founding Executive Director of the Smithsonian Conservation Commons, a community serving more than 21 museums, libraries, and research centers to sustain a biodiverse planet. Nancy Knowlton is a distinguished author, public speaker, marine scientist, and conservation biologist whose use of state-of-the-art molecular approaches has led to the recognition that the biodiversity of the ocean is far greater than previously recognized.

March 2022

Watch the video HERE

(80 minutes)

"It's a Family Affair: Understanding Heirs' Property and Forestland Ownership" with Mavis Gragg and Sam Cook

Productive agricultural land remains elusive for many landowners and agricultural professionals are often limited in helping them due to complicated legal and social issues. This is particularly true for land owned as heirs' property—property with multiple owners, each of whom inherited their shares. Forester Sam Cook and attorney Mavis Gragg will demystify a legal and social quandary that limits agricultural land from being used productively. According to Mavis Gragg, "I think people have heard more and more about heirs' property in the last couple of years because of the tremendous land loss that has been experienced by the Black community. But it's an issue that impacts many Americans, because most families that have land will transfer it by inheritance."

Sam Cook is the executive director of Forest Assets and VP of the Natural Resources Foundation for the College of Natural Resources at NC State University; and is Vice President of the Society of American Foresters. Mavis Gragg is director of the Sustainable Forestry & African American Land Retention Program with the American Forest Foundation.

Feb. 2022

Watch the video HERE

(90 mins.)

"Frederick Law Olmsted: Bringing Nature to the City" with Laurence Cotton

Laurence has provided an annotated list of resources, including books and other films to watch. Download the PDF HERE.

April 26, 2022, marks the 200th anniversary of the birth of Frederick Law Olmsted, the master designer of public parks and a founder of the field of American landscape architecture. Public historian and filmmaker Laurence Cotton explored the remarkable life and career of Olmsted—writer, philosopher, social reformer, conservationist, and creator of some of the most beautiful public and private parks and gardens in all of North America and that of his sons and their legacy. Laurence Cotton is a practicing public historian, and writer/producer of historical films for PBS including Frederick Law Olmsted: Designing America. He was trained as a cultural anthropologist and brings that lens to bear on much of his work.

Jan. 2022

Watch the video HERE

"The Twilight of American Hemlocks and Beeches" with Tim Palmer

Tim Palmer, an award-winning environmental photographer and writer, shared his awe-inspiring photos of these two tree species while explaining how exotic insects and pathogens are decimating them, and discusses the promising work that scientists and managers are undertaking to correct the problems and restore these extraordinary woodlands. Visit Tim's website to see all of his work and purchase his books.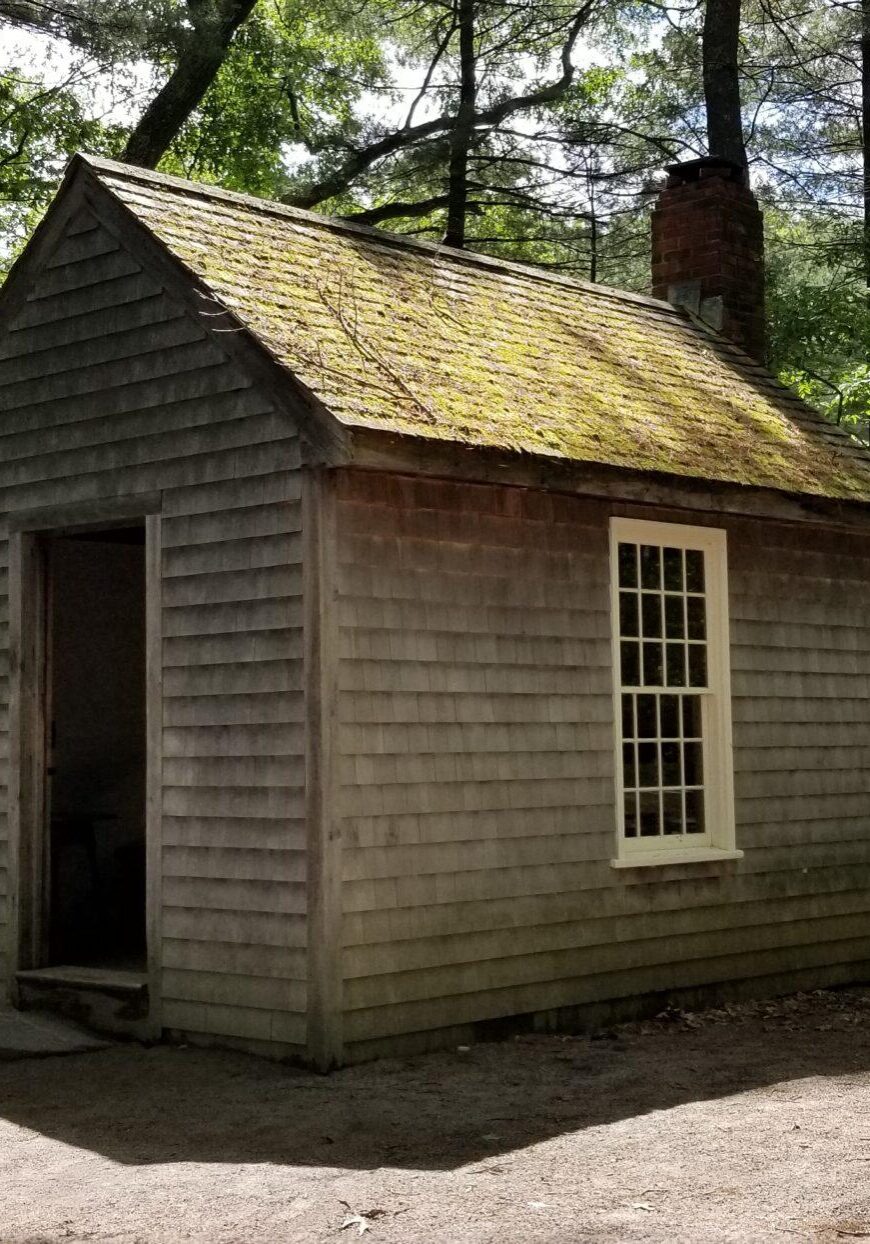 Unprecedented Seasons
This series addressed the biggest issues of 2020 and 2021: racial inequality and social justice, social isolation and distancing, and climate change—often using the lens of environmental history, biography and memoir to do so.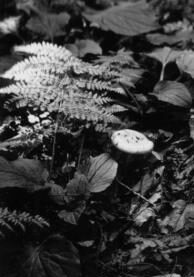 Nontimber Forest Products & Bioeconomy
Experts discussed how the bioeconomy can reduce environmental impacts of economic growth by forest management that promotes sustainable harvests and production of non-timber forest products such as food and medicine.