Corporate Support
Supporting the Forest History Society –
A Socially Responsible Investment
Your support helps the Forest History Society provide information to students, scholars, journalists, and the general public that is viewed with high credibility—all for free of charge.
All corporate partners receive membership benefits including recognition on our website with link to your company website and in our publication Forest History Today. Upper-level corporate partners have access to unique product options such as a digital exhibit or article in our magazine. We're happy to explore these and more options as you join the FHS family as a Corporate Partner. Thank you!
Subscription to Forest History Today magazine
Priority access to reference & referral staff
Environmental History journal (Partner and above)
"Forest Timeline" e-newsletter
Member discount 10% off all FHS books and films
Donor Recognition in annual report (Friend and above)
Assistance to establish an archival collection
New releases of Issue Series books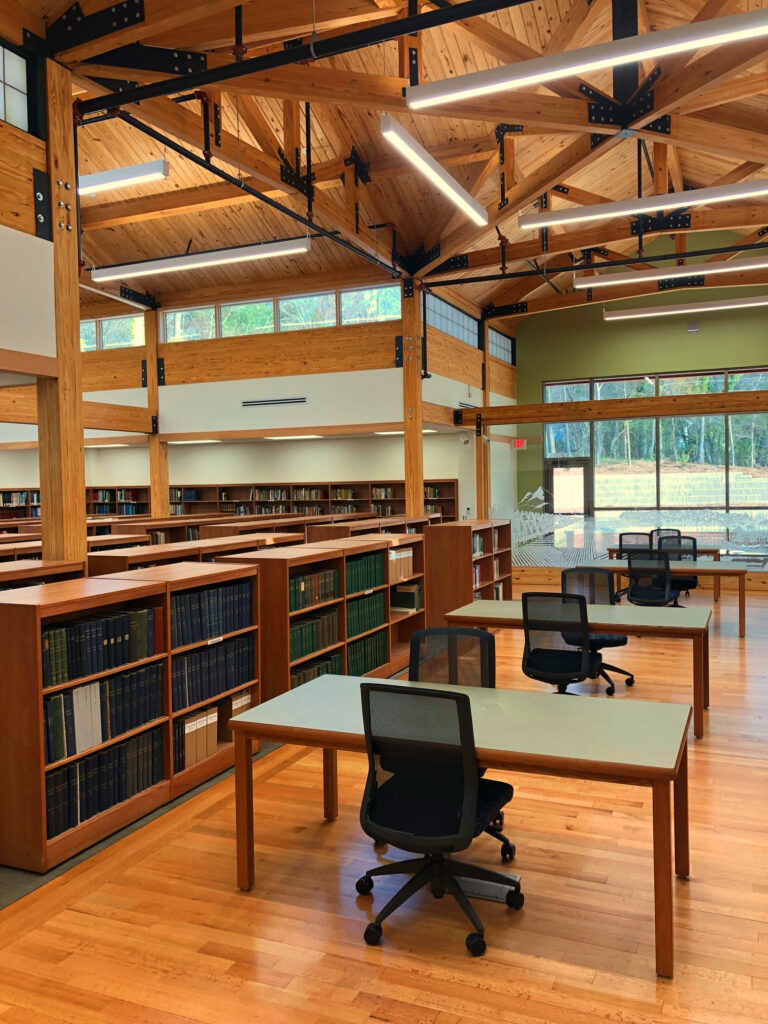 Many thanks to our corporate partners!
President's Circle ($1,000 to $2,499)
American Forest Foundation
American Forest Management
Charles Ingram Lumber
CT Wilson Construction, Inc.
F&W Forestry Services
Forest Landowners Association
FutureMetrics, Inc.
Hampton Lumber
Harrigan Lumber Company, Inc.
Huber Engineered Wood
LandVest Timberland, Inc.
Louisiana Pacific Corporation
Molus Woodlands Group, LLC
PotlatchDeltic
Rayonier, Inc.
Resource Management Services, LLC
Seven Islands Land Co.
Society of American Foresters
The Forestland Group
Benefactor Circle ($500 to $999)
AfterDisaster
American Forest & Paper Association
American Forests
ArborGen, Inc.
Atlanta Hardwood Corporation
Bill Ardery Forestry, Inc.
Forest Resource Advisors
Crosby Land & Resources
Larson & McGowin, Inc.
Lone Rock Timber Management Co.
Lyme Timber Company
MacLean-Fogg Company
Port Blakely Companies
Prentiss & Carlisle
Resource Management Services, LLC
Thompson Tree Farm
Patron Circle ($250 to $499)
BarkHouse
Bishop Brothers Forestry Consultants, LLC
Black Hills Timber, LLC
BlackBriar Environmental, LLC
Forestry Suppliers, Inc.
International Forest Company
JEA Lands, LP
Prentiss & Carlisle Co., Inc.
Random Lengths Publications
Scotch Plywood Company
Western Forestry Contractors' Association
Individual and Institutional Support
Individual Support
Help ensure that the Forest History Society's irreplaceable collections will be preserved, and remain accessible for users worldwide. Do so by giving annually, or spread your payments out by becoming a monthly sustainer.
Nonprofit institutions can become institutional supporters, including colleges or universities; associations; professional and research societies and their local level chapters; museums; and local, state, and federal agencies and their affiliated offices.