Workplace Giving
Corporate Matching Gifts
Companies will often match, double, or even triple, their employees' charitable contributions, increasing the impact of your gift. Some employers also match gifts by retirees, spouses, and board members.
By taking advantage of the matching program at your workplace, you can greatly increase the impact of your contribution to the Society, and receive donor recognition for the full value of your support.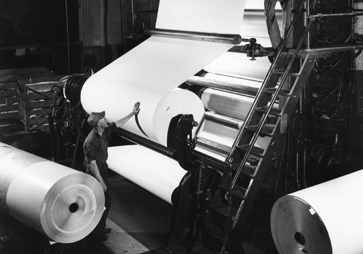 The Forest History Society, a 501(c)(3) nonprofit, is the only international educational organization solely dedicated to preserving forest and conservation history and to bringing a historical context to environmental decision-making.
SEND CORPORATE MATCH DOCUMENTS
Forest History Society
2925 Academy Road
Durham, NC 27705
Individual Support
Support the mission of the Forest History Society by becoming an annual fund donor.