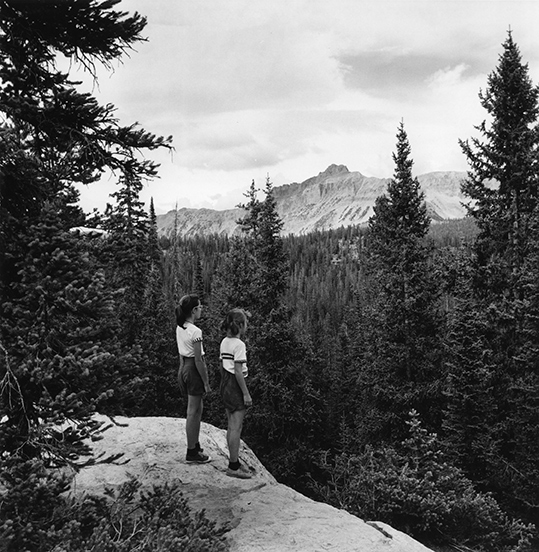 IF TREES COULD TALK
If Trees Could Talk: A Curriculum in Environmental History is an 11-module, middle school curriculum that gives teachers the opportunity to download social studies activities that are based upon archival materials. The centerpiece of each module is a compilation of primary resources—documents, maps, newspaper articles, oral histories or photographs—from which students are asked to gather, examine, and analyze information, and synthesize insights.
Lecture Videos on Youtube
FHS offers in-person and virtual lectures on a variety of topics. The annual Lynn Day Distinguished Lectureship series began in 1999. A new virtual series called Unprecedented Seasons explores current issues like climate change, social isolation in the pandemic, and civil rights through the lens of environmental biography and memoir. Viewers can ask questions during the event. The videos are later available on our YouTube channel.
America's First Forest
The film America's First Forest (55 min.), and its adapted version First in Forestry (28 min.), is about the Biltmore Forest School and the birth of the forest conservation in the United States. FHS has developed worksheets and discussion questions for both films. The films correlate with several essential standards identified in the North Carolina Eighth Grade Social Studies Standard Course of Study.
Benefits of Environmental Education
WHY ENVIRONMENTAL HISTORY?
Helping the next generation of adults develop a strong environmental ethic and smart decision-making skill set is a continuing challenge to K-12 educators in the United States. While environmental education has been well-instituted in science classrooms, little information for social studies classrooms existed before the If Trees Could Talk curriculum. Future decision-makers need a knowledge of and connection to the environment that surrounds them, as well as an understanding of what policies and issues have brought us to our current place in time. If Trees Could Talk fulfills this need, and helps students develop critical thinking skills on environmental issues within a social context. Incorporating environmental history into the social studies curriculum will help produce better informed and more productive future citizens.
WHY ENVIRONMENTAL EDUCATION?
Can environmental education promote student well-being and academic success? What research is available? What proven benefits exist about the use of environmental education? With an emphasis on standards and test scores, is there time for environmental education or should educators make time for environmental education?
This web page provides you with the tools to determine if environmental education is right for your classroom and your purposes. There are numerous studies that link higher test score results to student participation in environmental education. There are also numerous studies linking students' overall well-being to participation in outdoor play and environmental education. Environmental education has been linked to increased student retention, impulse control, and concentration. Below are opportunities to learn about additional benefits of environmental education.