Weyerhaeuser Book Award
The Forest History Society's Charles A. Weyerhaeuser Book Award rewards superior scholarship in forest and conservation history. Awarded biennially prior to 2004, this annual award goes to an author who has exhibited fresh insight into a topic and whose narrative analysis is clear, inventive, and thought-provoking.
Award Details
Since its establishment in 1977, the FHS book award has honored numerous scholars publishing noteworthy books in the fields of forest and conservation history. In 1991 the FHS Board of Directors asked former Board member Walter S. Rosenberry III to rename the award after he endowed the Society's awards program. Originally known simply as the "biennial book award," Rosenberry requested that the book award be named for his maternal grandfather, Charles A. Weyerhaeuser (1866-1930). The Society continued to present the award every-other year until 2004, when the award became an annual one. The committee that chooses the winner is comprised of the previous recipient and two other scholars working in the field.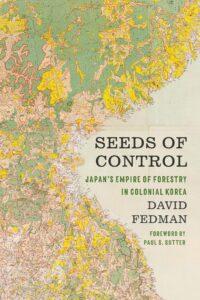 2021
Fedman, David. Seeds of Control: Japan's Empire of Forestry in Colonial Korea. Seattle: University of Washington Press, 2020. xvii + 292 pp. Illustrations, figures, maps, notes, bibliography, index. Explores Japanese imperialism through the lens of forest conservation in colonial Korea. Examines the roots of Japanese ideas about the Korean landscape and the consequences and aftermath of Japanese approaches to Korean "greenification."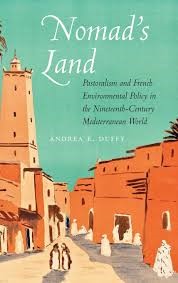 2020 - Co-Winner
Duffy, Andrea E. Nomad's Land: Pastoralism and French Environmental Policy in the Nineteenth-Century Mediterranean World. Lincoln: University of Nebraska Press, 2019. xxiii + 306 pp. Illustrations, figures, notes, bibliography, index. Investigates the relationship between Mediterranean mobile pastoralism and nineteenth-century French forestry through case studies in Provence, French colonial Algeria, and Ottoman Anatolia. By restricting the use of shared spaces, foresters helped bring the populations of Provence and Algeria under the control of the state, and French scientific forestry became a medium for state initiatives to sedentarize mobile pastoral groups in Anatolia. Locals responded through petitions, arson, violence, compromise, and adaptation. Duffy shows that French efforts to promote scientific forestry both internally and abroad were intimately tied to empire building and paralleled the solidification of Western narratives condemning the pastoral tradition, leading to sometimes tragic outcomes for both the environment and pastoralists.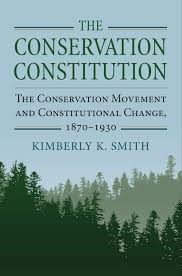 2020 - Co-Winner
Smith, Kimberly K. The Conservation Constitution: The Conservation Movement and Constitutional Change, 1870-1930. Lawrence: University Press of Kansas, 2019. viii + 333 pp. Notes, bibliography, index. In the mid-nineteenth century, most Progressive Era conservation policies would have been considered unconstitutional. Smith traces how, between 1870 and 1930, the conservation movement reshaped constitutional doctrine to its purpose—how, specifically, courts and lawyers worked to expand government authority to manage wildlife, forest and water resources, and pollution. Her work, which highlights a number of important Supreme Court decisions often overlooked in accounts of this period, brings the history of environmental management more fully into the story of the US Constitution. At the same time, illuminating the doctrinal innovation in the Progressives' efforts, her book reveals the significance of constitutional history to an understanding of the government's role in environmental management.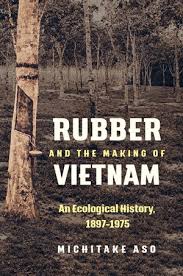 2019
Aso, Michitake. Rubber and the Making of Vietnam: An Ecological History, 1897-1975. Chapel Hill: University of North Carolina Press, 2018. 426 pp. Halftones, maps, tables, appendix,notes, bibliography, index. During a turbulent Vietnamese past, rubber transcended capitalism and socialism, colonization and decolonization, becoming a key commodity around which life and history have revolved. Aso narrates how rubber plantations came to dominate the material and symbolic landscape of Vietnam and its neighbors, structuring the region's environment of conflict and violence. Tracing the stories of agronomists, medical doctors, laborers, and leaders of independence movements, Aso demonstrates how postcolonial socialist visions of agriculture and medicine were informed by their colonial and capitalist predecessors in important ways. As rubber cultivation funded infrastructural improvements and the creation of a skilled labor force, private and state-run plantations became landscapes of oppression, resistance, and modernity.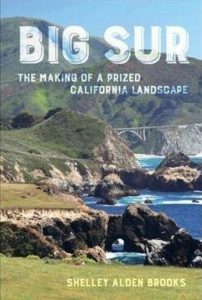 2018
Brooks, Shelley Alden. Big Sur: The Making of a Prized California Landscape. Oakland: University of California Press, 2017. xv + 261 pp. Illustrations, notes, index. Big Sur embodies much of what has defined California since the mid-twentieth century. A remote, inaccessible, and undeveloped pastoral landscape until 1937, Big Sur quickly became a cultural symbol of California and the West, as well as a home to the ultrawealthy. This transformation was due in part to writers and artists such as Robinson Jeffers and Ansel Adams, who created an enduring mystique for this coastline. But Big Sur's prized coastline is also the product of the pioneering efforts of residents and Monterey County officials who forged a collaborative public/private preservation model for Big Sur that foreshadowed the shape of California coastal preservation in the twenty-first century. Big Sur's well-preserved vistas and high-end real estate situate this coastline between American ideals of development and the wild. It is a space that challenges the way most Americans think of nature, of people's relationship to nature, and of what in fact makes a place "wild." This book highlights today's intricate and ambiguous intersections of class, the environment, and economic development through the lens of an iconic California landscape.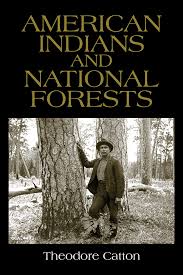 2017
Catton, Theodore R. American Indians and National Forests. Tucson: University of Arizona Press, 2016. x + 373 pp. Illustrations, notes, bibliography, index. Tells the story of how the U.S. Forest Service and tribal nations dealt with sweeping changes in forest use, ownership, and management over the last century and a half. Indians and U.S. foresters came together over a shared conservation ethic on many cooperative endeavors; yet, they often clashed over how the nation's forests ought to be valued and cared for on matters ranging from huckleberry picking and vision quests to road building and recreation development. Marginalized in American society and long denied a seat at the table of public land stewardship, American Indian tribes have at last taken their rightful place and are making themselves heard. Weighing indigenous perspectives on the environment is an emerging trend in public land management in the United States and around the world. The Forest Service has been a strong partner in that movement over the past quarter century.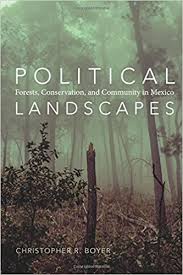 2016
Boyer, Christopher. Political Landscapes: Forests, Conservation, and Community in Mexico. Durham: Duke University Press, 2015. This book makes innovative contributions to the historiography of the Mexican Revolution and post-revolutionary state formation, as well as to Mexico's environmental history. Based on exhaustive research in regional and national archives, most notably the archive of the forest service, Political Landscapes traces the dynamic between government forestry policy, designed in Mexico City, and indigenous and mestizo villagers in the states of Chihuahua and Michoacán during the twentieth century. Boyer's thesis is that deforestation in Mexico during the twentieth century was driven by the "politicization" of landscapes. There are many path breaking insights: a history of forests and land enclosure during the regime of Porfirio Díaz (1876-1910); history of scientific forestry and early conservation; revolutionary forestry policy after the Mexican revolution, a topic never before explored; tensions between peasant communities and foresters following the revolution; the development of "community forestry" during the 1930s agrarian reform; state centralization and development and its impact on the forests during the 1950s and 1960s; and, the reemergence of community forestry during the 1980s and 1990s. Boyer's is the first major history of Mexico's forests and first discussion of the impact of the revolution and revolutionary state building on forests and rural woodlands communities.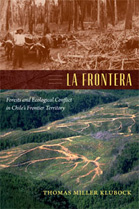 2015
Klubock, Thomas Miller. La Frontera: Forests and Ecological Conflict in Chile's Frontier Territory. Durham: Duke University Press, 2014. La Frontera is a century-long, bottom-up view of forest and conservation history in the southern Andes. It balances the views of state foresters/planners with the voices of indigenous communities and rural forest workers as the Chilean landscape transformed from one of the largest native temperate forests in the world into plantation after monocultural plantation of Monterey cypress. This scholarly and sophisticated book is based on a tremendous amount of original research; a benchmark in Latin American environmental history, and model for integrating forest history with social history; and after twelve years of research, including oral histories and archives that had never been used before, it is infused with rich examples and vibrant stories, and ably avoids tropes that glorify peasants or triumphantly celebrate conservationist policies. It will have a well-deserved place in a distinguished tradition of scholarship.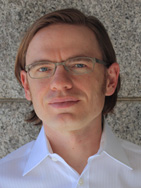 2014
Farmer, Jared. Trees in Paradise: A California History. New York: W.W. Norton and Company, 2013. This book provides a sweeping history of California told through its trees. It is a history of the horticultural movement that offers new ways to understand how conservationists saw connections between the native and non-native, urban and rural, and private and public. The advancing and retreating fortunes of California's iconic trees as part of the socio-economic-environmental history are a reminder in Farmer's telling that landscape is astonishingly artificial. This book has the potential to alter people's concepts of "natural." With a masterful weaving of history and ecology, Farmer offers a significant addition to the literature reaching well beyond California, the American West, or even United States historiography.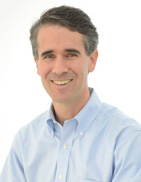 2013
Turner, James Morton. The Promise of Wilderness: American Environmental Politics since 1964. Seattle: University of Washington Press, 2012. Beginning with the Wilderness Act of 1964, Turner examines the evolution of wilderness preservation in the United States, and its impact on American politics, public lands management, and the growth of the broader environmental movement over the second half of the twentieth century. Judges for the award felt the book took "a new look at the role of wilderness in the American environmental movement, particularly in the ways that 'old' ideas about wilderness continued to influence environmental politics...."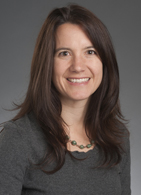 2012
Wakild, Emily. Revolutionary Parks: Conservation, Social Justice, and Mexico's National Parks, 1910-1940. Tucson: University of Arizona Press, 2011. Demonstrates how the creation of the Mexican national park system was a dual project in conservation and social justice - and thus a revolutionary evolution in nation-building. Wakild asks significant questions about how Mexico became so successful in conservation initiatives during the early 20th century, about why parks became a political priority for the revolutionary government, and how these parks were different from the American model they appeared to emulate. Judges concluded that "the thesis is provocative, the insights into state formation are valuable, and this book adds an important dimension to American park and forest history."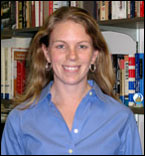 2011
Gregg, Sara M. Managing the Mountains: Land Use Planning, the New Deal, and the Creation of a Federal Landscape in Appalachia. New Haven: Yale University Press, 2010. Examines land use planning in the Appalachian Mountains region from the 1910s to the 1930s. Looks at the development of national forest, park, and agricultural policy prior to and during the New Deal era. Uses case studies in Virginia and Vermont to show land management decision making and how institutions such as the U.S. Forest Service, National Park Service, and Resettlement Administration helped shape the 20th century Appalachian landscape.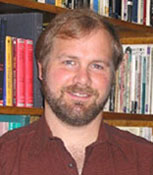 2010
Appuhn, Karl. A Forest on the Sea: Environmental Expertise in Renaissance Venice. Baltimore: Johns Hopkins University Press, 2009. xii + 361 pp. Illustrations, maps, figures, tables, notes, bibliography, index. Looks at the importance of wood to Renaissance-era Venice, Italy, used to build ships, construct buildings, and as a fuel and heat source. Examines the expansion of state control over regional forest resources during this time period, and the development of forest management and conservation systems.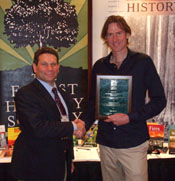 2009
Maher, Neil. Nature's New Deal: The Civilian Conservation Corps and the Roots of the American Environmental Movement. New York: Oxford University Press, 2008. x + 316 pp. Illustrations, maps, figures, tables, notes, index. A history the Civilian Conservation Corps in the U.S. during the 1930s and 1940s, looking at the conservation work done by the CCC, the politics behind the program, and the emergence of modern environmentalism.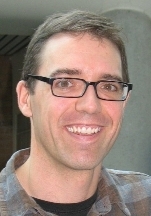 2008
Sandlos, John. Hunters at the Margin: Native People and Wildlife Conservation in the Northwest Territories. Vancouver: UBC Press, 2007. xiii + 333 pp. Illustrations, maps, tables, notes, bibliography, index. Examines the late19th, early 20th century conflict between native hunters and conservationists in Canada's Northwest Territories over three big game species: the wood bison, the musk ox, and the caribou. Argues that the introduction of wildlife conservation was integral to the assertion of state authority over traditional hunting cultures of the Dene and Inuit, and that commercial considerations have played a central role in Canadian wildlife management.