Lynn W. Day (1932-1999)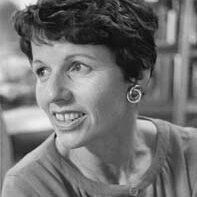 Raised in St. Paul, Minnesota, Lynn Day was a graduate of Miss Porter's School in Farmington, Connecticut, and of Vassar College. She moved to the Detroit area in 1956 after marrying Stanley R. Day, a longtime Michigan resident. Together they raised a family of four children.
Following in the footsteps of Carl Weyerhaeuser and especially her father Frederick K. Weyerhaeuser, who led family efforts to establish the Forest History Society in 1946, Lynn first served the Society as an FHS Board member from 1977 to 1983. She was active in the Society's first long-range planning efforts, served on the Development Committee, and was instrumental in ensuring the success of the Society's first endowment efforts. For over two decades Lynn provided important counsel to the Society leadership. Her efforts did not wane over the years as she served another two terms as Board member from 1990-1996. She was elected Fellow, the Society's highest honor, in 1984. Lynn was also appointed as Senior Fellow and Director, an honor that was previously held only by her friend and colleague Alvin J. Huss; this honor was conferred posthumously at the October 1999 FHS Board meeting.
Locally, Mrs. Day was an active Board member of the Detroit Institute of Arts, the Community Foundation for Southeastern Michigan, and the Henry Ford Health System. She was a founding Commissioner of the Greening of Detroit and a member of the Garden Club of Michigan. She was also involved with the Michigan Forest Association and the Detroit Symphony Orchestra. Mrs. Day took on several leadership positions in her extended family, including serving on the Boards of Rock Island Company and the Weyerhaeuser Family Foundation. For many years she and her husband Stan enjoyed operating a Tree Farm utilizing environmental and conservation techniques in the Upper Peninsula of Michigan.
Lynn Weyerhaeuser Day is survived by a daughter, Vivian W. Day; sons, Stanley Jr., F. K, and Lincoln; and two grandchildren, Christopher and Elizabeth Day Stroh.
Contributions to the Forest History Society
Lynn Day contributed to the Forest History Society not only financial support, but more importantly her boundless energy, fierce devotion, and wise counsel. She worked closely with FHS president Pete Steen for almost three decades, often personally traveling with Steen across the United States to help with fund raising efforts and with the recruitment of Board members whose business experience would prove invaluable to the fiscal security of FHS. Her influence on the continuing development of innovative strategies for accomplishing our research, publication, and educational outreach goals was tremendous and can never be matched.
To honor Lynn's many contributions to FHS for more than three decades, the Forest History Society established in 2001 the Lynn W. Day Endowment for Publications in Forest History. Weyerhaeuser family members, FHS members, and the public have all contributed to the endowment. Funds from the endowment support: (1) the Society's Visiting Scholars program, which provides sabbatical leave for a research historian to conduct forest history research at FHS leading to publications; (2) the FHS Distinguished Lectureship in Forest and Conservation History; and (3) the production of monographs to help distribute information about forest, conservation, and environmental history to a wide audience. The Lynn Day Endowment will ensure her continuing legacy.
For the Forest History Society, there are few words to describe how important Lynn Day was to our success. FHS simply would not be where it is today without her intense dedication to our mission. She was one of a kind, always thoughtful, and always turned to for wise counsel. She will be missed as mentor, colleague, sage, and friend.