Education & Outreach Endowments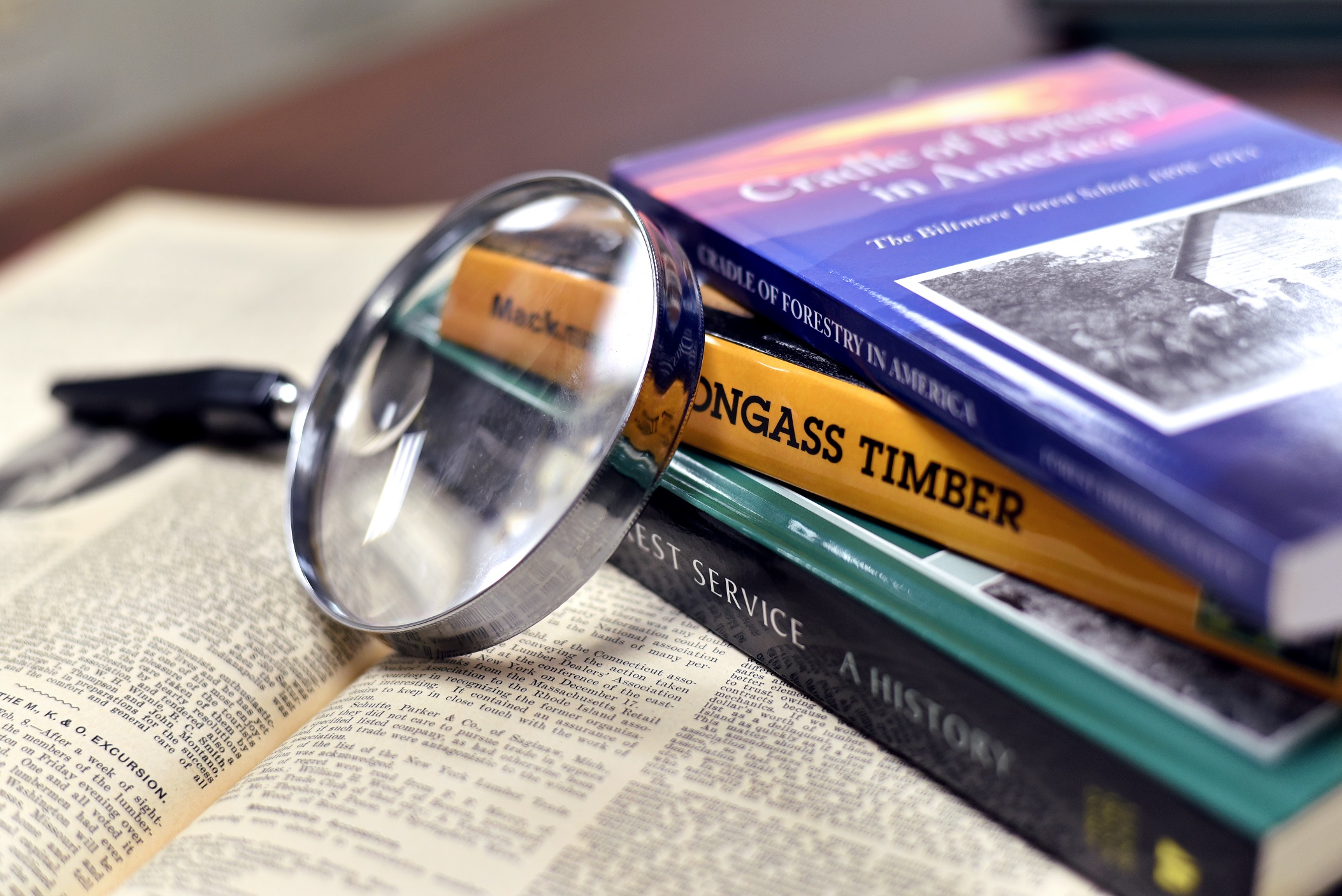 Education and outreach go hand-in-hand at FHS.  The following endowed funds support an important part of our mission to educate students of all ages about the history of human interaction with the forested environment. By using our library and archival materials, publications, and films in innovative ways, we disseminate information of interest to students, teachers, forest managers, historians, and the general public, thereby increasing the level of knowledge and public discourse on forest and conservation history.
Endowment for Service & Professional Outreach
The Service & Professional Outreach Endowment supports Society staff to provide consulting and referral services to solve brief historical problems, serve on an advisory committee, establishing an oral history program or museum, or identifying an expert witness.  It also supports staff time to review books, prepare scholarly papers, attend meetings, serve on committees and boards, and minor classroom teaching.
Informing Public Opinion Endowment
Journalists and the media need a knowledgeable and credible source of forest information.  By aggressively bringing a historical context to forest-related news and editorials, the Society takes a pro-active part in forest policy debates by informing public opinion.  This endowment supports staff time to help journalists, the media and citizens alike to understand forest issues without distortion.
Starker Forests Endowment
The Starker Forests Endowment supports two outreach area including Informing Public Opinion and the Oral History program.   A fifth generation family business, Starker Forests owns, grows, and manages forests employing the best practices for forest stewardship.
Richard L. and Rita Porterfield Endowment
The Richard and Rita Porterfield Endowment is targeting to support FHS programs in higher education such a fellowships, research, teaching, and extension type activities.  Richard "Dick" Porterfield was a former Board member for the Forest History Society having served as Vice-Chair and Chairman of the Board.
To contribute to one of the Endowments above, make your check payable to the Forest History Society and designate which endowment you would like to support. Mail to:
Forest History Society
2925 Academy Rd.
Durham, NC 27705
Please contact Laura Hayden, FHS Development Associate, for more information.
Telephone: (919) 682-9319. Fax: (919) 682-2349.
Help us preserve forest and conservation history by supporting one of our many endowments dedicated to preservation and access.
We have several endowments dedicated to research and publications in the areas of oral history, digitization, service, informing public opinion, and more.
The endowed award and fellowship programs enable the FHS to recognize scholarly achievement and service to the organization and the community at large.
The unrestricted endowment fund provides operating flexibility to allocate funds where they are needed most.