World War I Photos
By Eben Lehman on September 3, 2008
As historic photographs in the FHS collections are digitized and added to our online image database, photos are also periodically grouped into browsable online galleries organized by subject.  The newest gallery, just added to our website, features images relating to World War I.  Much of this set is made up of photos documenting the important behind-the-scenes war work done by the Forest Products Laboratory in Madison, Wisconsin.  Workers at the laboratory performed tests and experiments on all types of wood products used by American soldiers.  Items such as the wooden boxes and packing crates designed for transporting mortar shells were built and tested at the laboratory.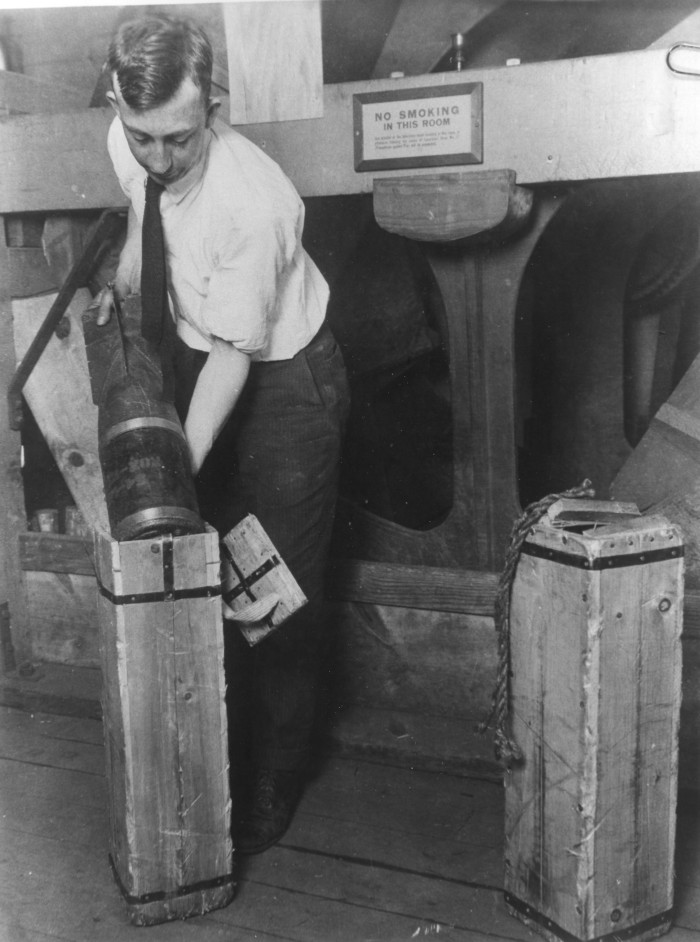 The strength of these boxes was thoroughly put to the test by a giant, 27 ton rotating metal drum used at the Laboratory.  This drum effectively measured the durability of the wooden boxes and crates built to transport various war materials such as shells, bombs, and foodstuffs.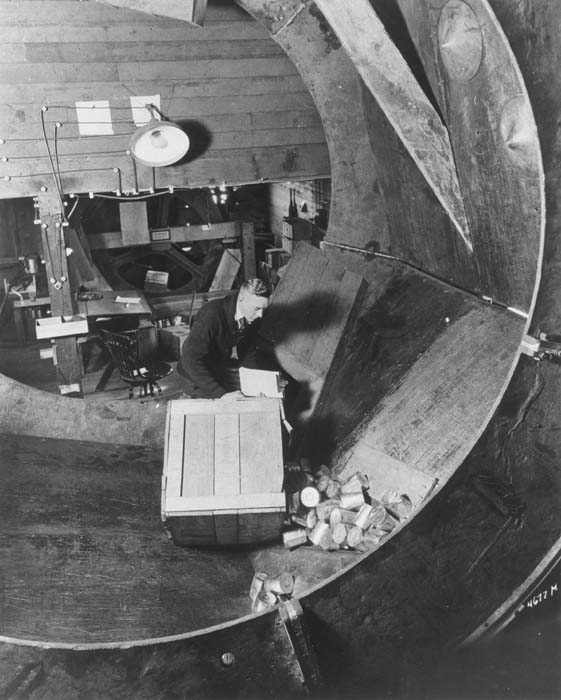 The Laboratory also conducted much of the American aircraft-related research done during the war, such as testing wooden airplane wings and propellers.  One project involved testing the effectiveness of propellers made from different species of wood under closely controlled conditions.  (For more information on wooden aircraft during WWI, see "Wooden Aircraft and the Great War" from the October 1978 issue of the Journal of Forest History).
The work done by the Laboratory did not end with WWI, as even today wood products play a role in military efforts.  In 2006, the Forest Products Laboratory performed tests on the wooden propellers of the Shadow 200 tactical unmanned aircraft, which are currently used by the U.S. Army for reconnaissance and surveillance in Iraq.
Visit the complete World War I gallery here.
Browse previously posted photo galleries, organized by subject here.