George S. Long: Timber Statesman
By Charles E. Twining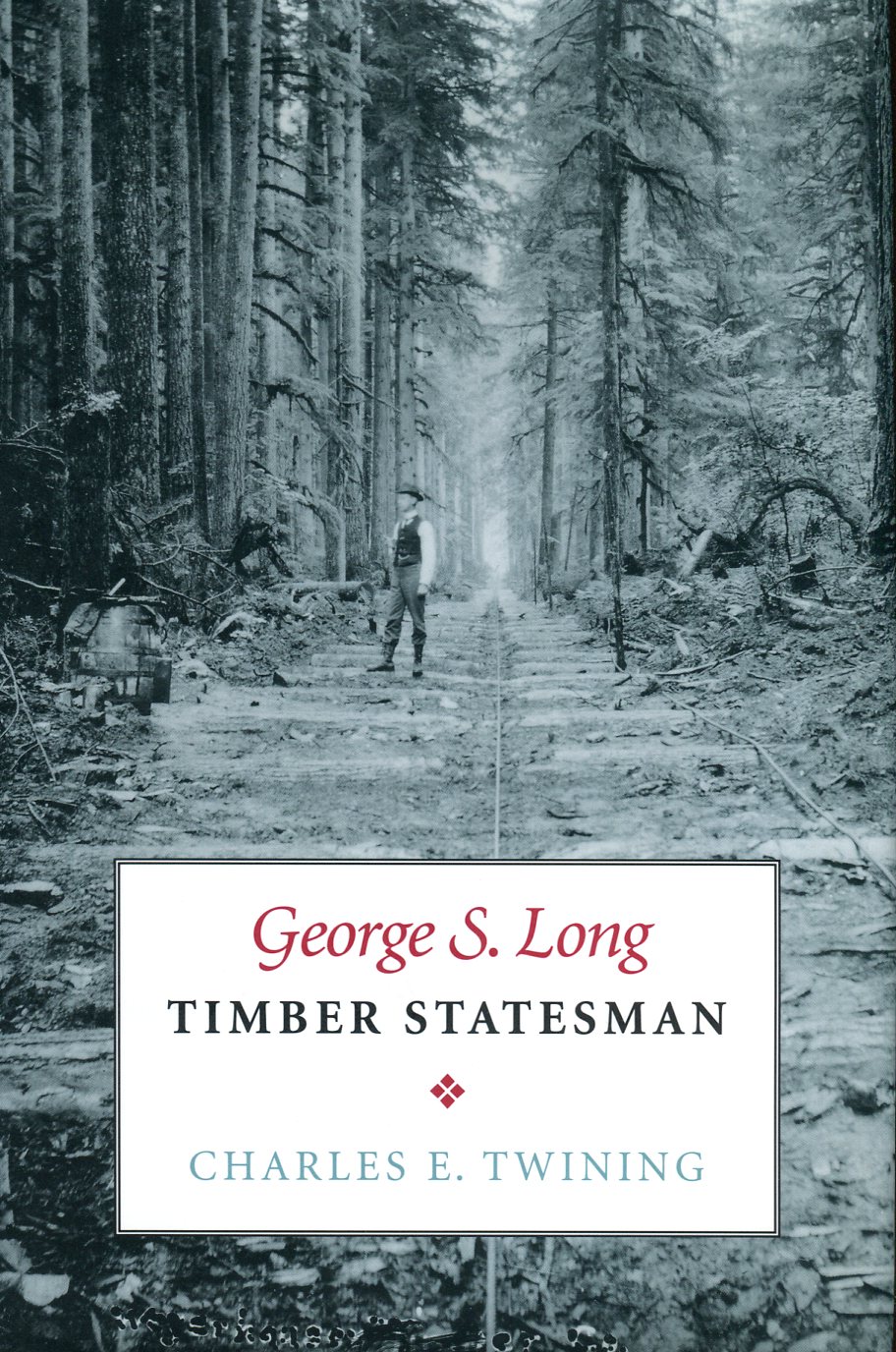 When Frederick Weyerhaeuser and his Midwestern associates purchased 900,000 acres of western Washington timberland from the Northern Pacific Railway Company in 1900, the initial question was, who would manage the property? Recommended as a valued employee by one of the associates, George S. Long (1853–1930) was hired by Weyerhaeuser on a trial basis. The sheer breadth of Long's responsibility was amazing. Long's first job was to get acquainted with the land, the people, and forestry methods. He soon realized that diplomatic skills would be far more useful in the beginning than would expertise in lumber.
The Weyerhaeuser Timber Company was not initially involved in manufacturing, but by the end of Long's career, modern Weyerhaeuser mills were in operation in four different locations. Each was a self-sufficient, integrated unit, with enough timber in reserve to maintain operations for a significant period, even without reforestation. But the possibility of reforestation fueled Long's imagination. He recognized that the challenge was to maximize the Pacific Northwest's huge forest-growth capacity—a challenge that continues to this day.
Appointed at a time when Frederick Weyerhaeuser was still clearly in charge, Long quickly became the one to whom others in the industry looked for leadership. Under his aegis, the Washington Forest Fire Association came into being, soon to be followed by the Western Forestry and Conservation Association. And in the 1920s he led in creating the West Coast Lumbermen's Association. Charles Twining traces Long's life from his childhood in Indiana and experience with the hardwood lumber business through his decades as a major figure in the Northwest lumber industry. With a 32-page glossy photo insert.
Copies are signed by the author!
$19.99 plus $4.00 shipping
University of Washington Press, 1994. Hardcover.