Cradle of Forestry in America: The Biltmore Forest School 1898-1913
By Charles E. Twining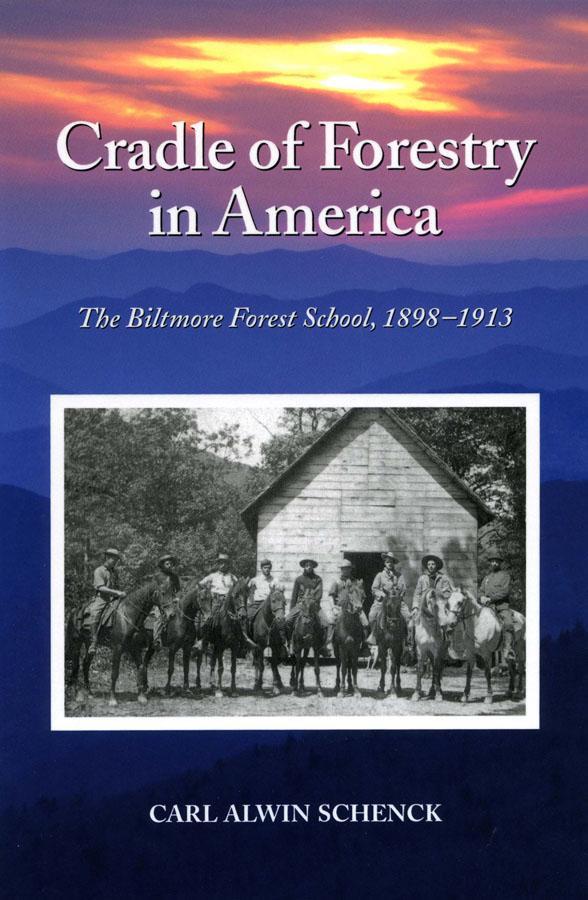 Dr. Carl Alwin Schenck, a forester born and educated in Germany, arrived in America in April 1895 to manage the 125,000-acre forest on George W. Vanderbilt's famed Biltmore Estate in North Carolina, celebrated today as the "Cradle of Forestry in America."
To train men to assist him in the woods, in 1898 Schenck started the Biltmore Forest School, America's first forestry school. As Schenck noted with pride, "My boys worked continuously in the woods, while those at other schools saw wood only on their desks." Many of the school's more than 300 graduates became influential leaders in both government and industrial forestry.
Cradle of Forestry in America is Schenck's own story of his beloved school. But it's also the story of the birth of forest conservation in America. Clashes with men like Gifford Pinchot—his predecessor, friend, and rival—helped shape the very movement inspired and spurred by Schenck's Biltmore work. Today Schenck's philosophy remains controversial: "That forestry is best which pays best."
University of Washington Press, 1994. Hardcover.