Donate Materials to Our Library & Archives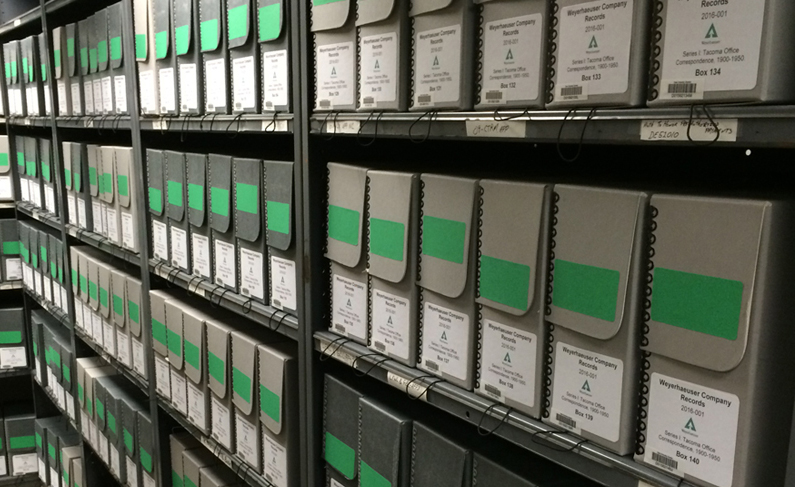 The Forest History Society regularly accepts additions to its Library and Archives collections, including books, films, photographs, personal papers and organizational records relating to forest, conservation, and environmental history. Donations to the library and archives are tax deductible. FHS will provide the donor with a written acknowledgment and/or a deed of gift for the accepted materials, but FHS is not able to provide a formal appraisal of the monetary value of the donated materials. It is recommended that such appraisals be done by an independent third party prior to donation. See below for more detailed information on donating materials to the FHS Library or Archives.
Library
Acceptable books must be in clean and readable condition. The Library will not accept books or materials that contain mold or have significant damage. For questions about donating books to the Library contact Lauren Bissonette.
Archives
The Forest History Society serves as a clearing house for individuals and groups interested in depositing their historical records in a suitable repository. Our primary goal is to save from destruction all historically significant records related to forest, conservation, and environmental history. For materials we are not able to accept, we will work with other institutions to place collections in appropriate repositories so that historians and other researchers can access the materials. See below for more information on donating archival records.
When considering donating a collection of records to FHS or to any other repository, donors are encouraged to follow a few basic steps to help ease the decision-making process for archivists who will consider accepting the collection:
Describe the company, group, or individual who generated or collected the records.
List the inclusive dates of the collection and any range of dates that cover the majority of the materials in the collection (i.e., "1948-1972, bulk 1960-1970").
Describe the general purpose for which the records were generated or collected.
List the types of materials included in the collection (i.e., hand-written or typed correspondence, photographs, minutes of meetings, financial documents, surveys, audio-visual materials, etc.).
List the overall size of the collection, preferably the number of linear feet for the materials as they are presently stored. Since box sizes and shapes vary, if you provide only the number of boxes, please also provide the size of boxes as well.
List the main topics and geographic areas covered by the records (i.e., national forest policy in the United States; industrial forestry in Oregon and Washington; nature conservation in the southwestern United States; international environmental politics; etc.).
List any individuals who are prominently associated with the records (i.e., organization president so-and-so wrote much of the correspondence, etc.).
Provide any further information that may be of assistance in assessing the collection.
To donate your materials to the FHS Archives please contact the Director of Library & Archives, Eben Lehman, or pack all items securely and mail the materials to the address below:
Forest History Society Library and Archives
2925 Academy Rd.
Durham, NC 27705