Lands Worth Saving: The Weeks Act of 1911, the National Forests, and the Enduring Value of Public Investment
James G. Lewis (ed.)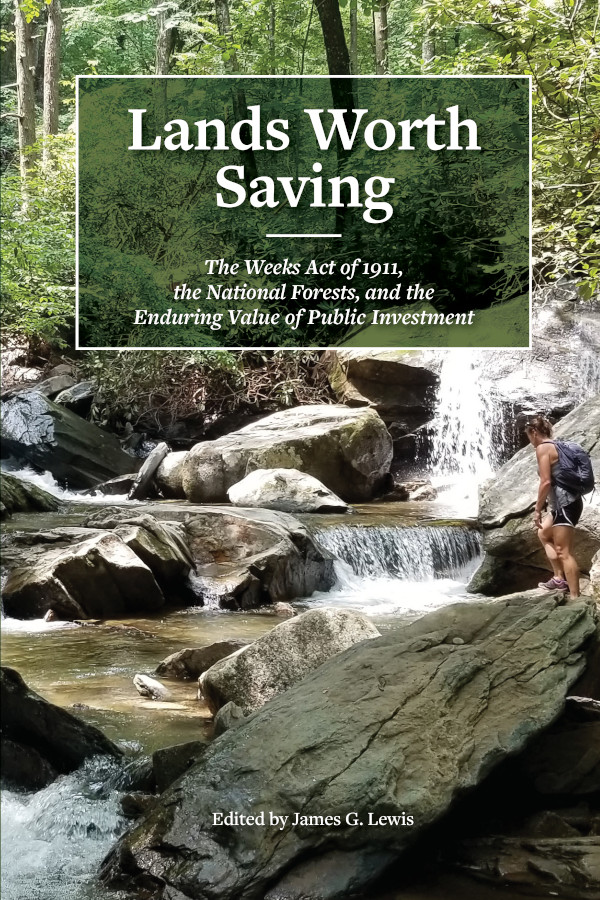 In 1911, Congress passed the Weeks Act, one of the most transformative conservation laws in U.S. history. Designed to establish national forests in the East, the Weeks Act has helped restore more than 24 million acres around the country. The law also provided a cooperative agreement between the Forest Service, the states, and private landowners to fight forest fires. This framework is also used today for combating climate change, protecting endangered species, and managing urban forests. Today, with America's forests again under threat, the Weeks Act and the lands it has saved face an uncertain future. In this collection, drawn from the pages of the magazine Forest History Today and newly updated, leading historians, conservationists, and legal experts explore the history, impact, and future of natural resource management under the law. By examining what the Weeks Act has done for America, they can help us better understand what's at stake for the nation's public and private forests in the century to come.
James G. Lewis is the author of The Forest Service and the Greatest Good: A Centennial History and has
served as editor of the award-winning magazine Forest History Today since 2007.
ISBN 978-0-89030-079-4
Forest History Society, 2018. xiv + 156 pp., 24 images, 6 tables & graphs, 9 maps