2016 Lecture
"Public Lands and the Fault Lines of a Democracy: Reflections on a Second Century for National Parks"
by Rolf Diamant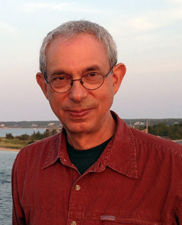 Rolf Diamant, National Park Service park superintendent (retired) and Adjunct Associate Professor, Rubenstein School of Environment and Natural Resources, University of Vermont, delivered the 2016 Lynn W. Day Distinguished Lectureship in Forest and Conservation History.
The birth of conservation in 19th-century America was dependent on a "new birth of freedom" characterized by major constitutional reforms, assertion of federal authority over domestic policy, and a much larger national government—all direct outcomes of the Civil War. Since then, each step towards establishing a comprehensive national system of public lands has always been contested, revealing a long-standing ambivalence about conservation and the role and function of government. As the National Park Service concludes the celebration of its centennial, Rolf Diamant revisits the early establishment of national parks and looks for lessons learned as we assess what might be needed to make our national park system useful and relevant to all Americans for years to come.
Rolf Diamant is co-editor and a contributing author of A Thinking Person's Guide to America's National Parks (George Braziller, 2016). His essays have also appeared in Envisioning Gateway: Designing the 21st Century National Park (2011); Twentieth-Century New England Land Conservation: A Heritage of Civic Engagement (2008); The Conservation Of Cultural Landscapes (2005); Reconstructing Conservation: Finding Common Ground (2003); and Wilderness Comes Home, Re-wilding the Northeast (2001). Rolf had a 37-year-long multifaceted career with the National Park Service as a landscape architect and planner, and served as park superintendent at Marsh-Billings-Rockefeller National Historical Park and Frederick Law Olmsted National Historic Site. He is a past president of the George Wright Society, which promotes national park stewardship.