2014 Lecture
"Before and After Rachel Carson: Women and the Environmental Movement"
by Dr. Robert K. Musil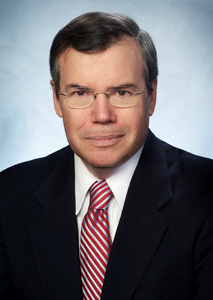 Dr. Robert K. Musil, President of the Rachel Carson Council, Inc., delivered the 2014 Lynn W. Day Distinguished Lectureship in Forest and Conservation History. According to Dr. Musil, scientist and writer Rachel Carson (Silent Spring) was aware of and drew upon a century-long line of women writers, scientists, and activists who came before her. Today she continues to inspire powerful contemporary women writers and advocates. In his lecture, Carson biographer Dr. Robert Musil recalled and redefined the contributions of women to some of the key environmental issues in American history, from the earliest denunciations of clear-cutting forests by Susan Fenimore Cooper and organizing efforts by women in California to save the redwoods, through Carson's battles against pesticides, to campaigns against fracking by writer/advocates like Sandra Steingraber.
Robert Musil is the author of Rachel Carson and Her Sisters: Extraordinary Women Who Have Shaped America's Environment (Rutgers, 2014). Besides his responsibilities as President and CEO of the Rachel Carson Council, the legacy organization envisioned by Rachel Carson and founded in 1965 by her closest friends and colleagues, Dr. Musil is also a Senior Fellow and Adjunct Professor at the Center for Congressional and Presidential Studies, School of Public Affairs, American University, where he teaches about climate change and American environmental politics.
The 2014 Lecture was held on Thursday, November 6, at 4:30 pm in Field Auditorium in Environment Hall, located beside the Levine Science Research Center on Duke University's West Campus (map of the area).