Jean-Claude and Lisette Mercier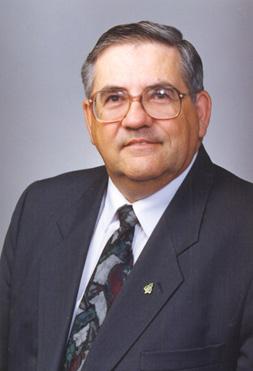 Jean-Claude Mercier, forest engineer and economist, served on the FHS Board of Directors for six years (1992-1998). In his former role as Deputy Minister of the Ministry of Forests of Canada, he sustained and advanced Canada's distinguished association with the Forest History Society. Over the last sixty years, FHS has been allied with Canadian business, government, and academic leaders through the FHS board and FHS affiliation with the Canadian Forest History Network which represents thousands of individuals across six provinces. In April 2017, Jean-Claude was instrumental in organizing the FHS Board of Directors' tour of Laval University's Forêt Montmorency, the world's largest teaching and research forest.
Jean-Claude has received numerous awards, prizes, and medals at the national and provincial level. He concluded his professional career as Vice President of the Eastern Division of Forintek Canada (now FPInnovations) from 1994 to 2006. Jean-Claude is an active volunteer in the areas of wildlife, forestry, and Quebec forest history. Jean-Claude and his wife, Lisette, have been married 52 years. In addition to their volunteer activities, they enjoy golf, fishing and travel, especially to London to visit their daughter and grandsons.
What inspired you to make your gift?
There are many individuals that were special for both of us. One stands out clearly, and that is William (Bill) Duerr, who was an outstanding teacher and friend for us when we lived in Syracuse, while I studied for my master's in forest economics and Lisette was employed in Bill's department. Bill had a master's in agricultural economics from the University of Minnesota and a PhD in economics from Harvard. He served in the research branch of the U. S. Forest Service for several years, and was in charge of forest surveys and economics research at the Southern Forest Experiment Station in New Orleans for six years following World War II. He served as chairman of the Forestry Economics Department at the New York State College of Forestry, and then was appointed to the Thomas M. Brooks professorship in forestry at Virginia Tech. Bill was a special friend and role model. Today, his papers are in the Special Collections of Virginia Tech's university libraries. Especially since Virginia Tech is also a member of the Forest History Society, we believe Bill would be pleased if he could know how we has touched the lives and careers of so many in this field.
What advice do you have for those pursuing a career in forestry or forest products?
They must be well prepared professionally and open to respond to the continuous changes in benefits and products the world will expect from all forests.